Powerboom USB-C Fast Charge Power Banks
Regular price
Sale price
$56.00
Unit price
per
Sale
Sold out
Smooth-shaped pocket-size power banks that have – rapid USB-C (PD)Power Delivery, for Fast Charging compatible devices, they can go from 0-50% in as quick as 30 minutes*, and provides up to an additional 289 Audio hours*.
Fast Charge USB-C to USB-A included cable enabling fast recharge of the Power bank and USB-C devices.
*based on iPhone 12
Features

• Rounded Pocket-Sized Form Factor
• 20W USB-C Fast In/Out charging Port
• USB-A 3A Fast Charge Port
• Easy-to-Read Digital LED Power Display
• PD QC Fast Charging for Apple & Android Devices

In the Box

1x Powerboom Powerbank
USB-C Charging Cable
User Manual
Technical Specs

Compatibility: Smartphones, tablets & other Handheld Devices
5k / 10k Bank Input: USB-C/PD18W (DC 5V/3A,9V/2A,12V/1.5A)
20k Bank Input: USB-C/PD20W (DC 5V/3A|9V/2A|12V/1.5A)
Output 1: USB-C/PD20W (DC 5V/3A,9V/2.22A,12V/1.67A)
Output 2: USB-A/QC3.0 (DC 5V/3A,9V/12V/1.5A)
Battery Type: Built-In Li-Ion
Charge Times: 2-2.5 hrs
Shipping & Returns

• FREE Ground Shipping Domestic US
• 30-Day Return Policy
• 1 Year Limited Warranty
Share
Downloads/Support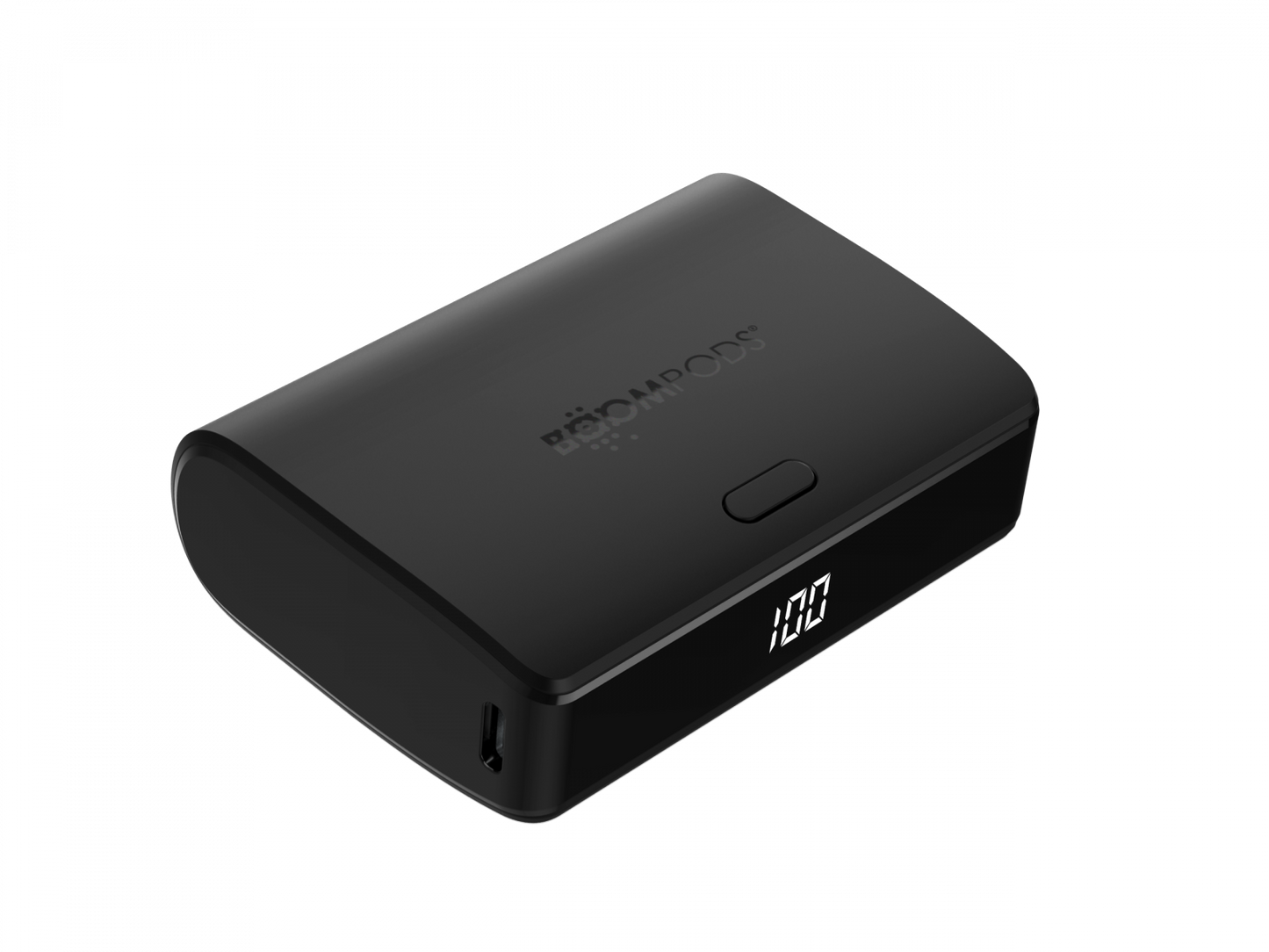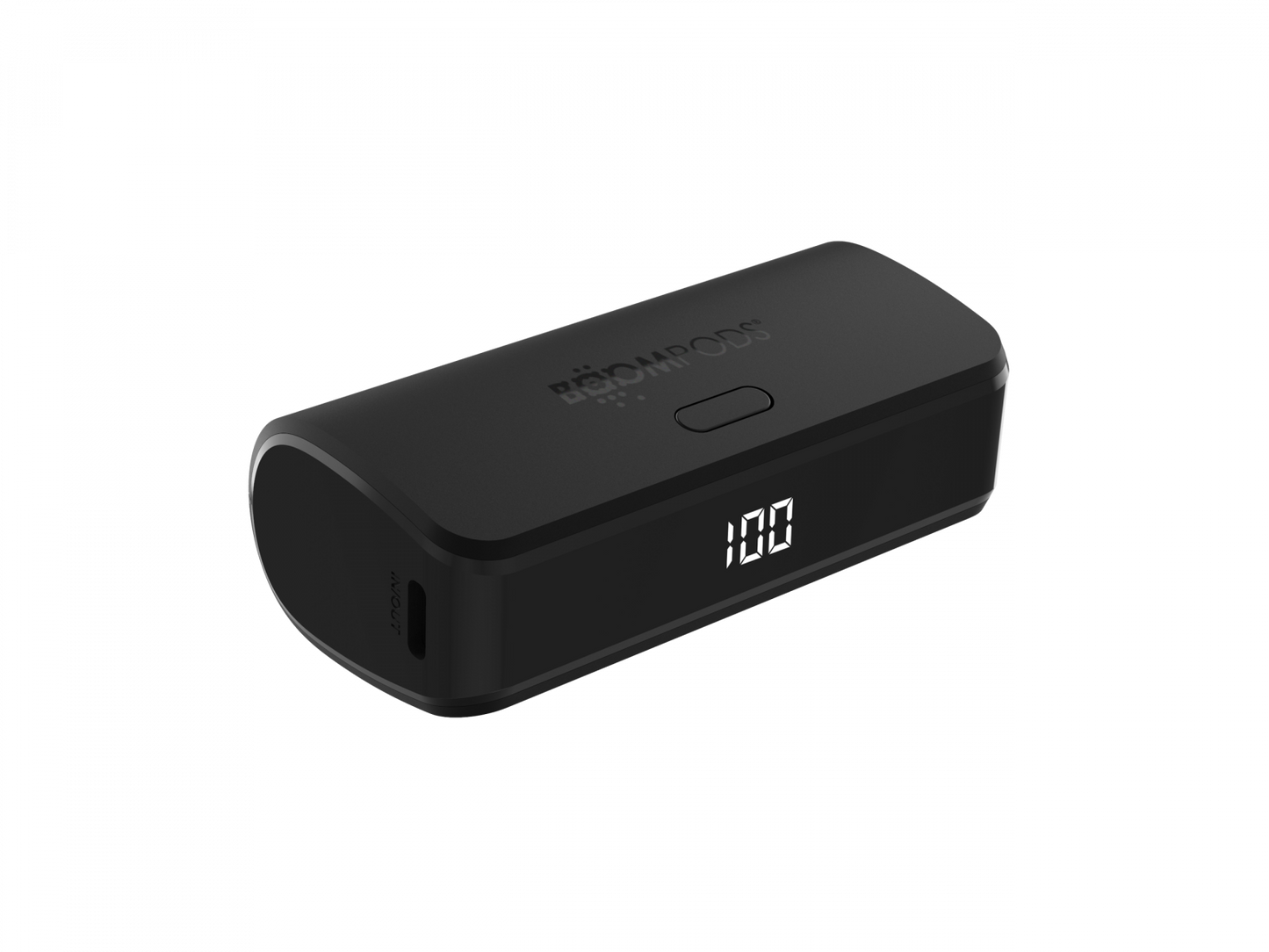 USB-C FAST
USB-C Fast in /out charging port can charge your mobile from 0-50% in 30 minutes, and allow you to recharge your power bank rapidly.
Easy Read Digital
Know exactly how much power you have with a touch of a button and the digital power display.
5000 mAh

73 extra hours*
USB-C 18W
USBA 3A
Size: 3.1 x 1.5 x 1 In.

*based on iPhone 12

10,000 mAh

145 extra hours*
USB-C 18W
USBA 3A
Size: 3.1 X 2.25 X 1 In.

*based on iPhone 12

20,000 mAh

289 extra hours*
USB-C 20W
USBA 3A
Size: 6 X 2.4 X 1 In.

*based on iPhone 12